It's good to be busy, and Fall 2012 was the busiest quarter I can remember! Sadly, that means I allowed my blog updating to lapse (although I try to always keep the sidebar up to date with my latest doings). Here's a quick review of three liner notes projects from the last few months...
First up is Film Score Monthly's release of John Barry's King Kong. B

arry fans

may recall that FSM issued the original '76 album assembly of Kong back in 2005. This new Deluxe Edition 2-CD release includes that assembly, remastered, but it also includes the expanded film score and a large assortment of fascinating alternates. I've always loved this score—it's vintage Barry, suffused with his incomparable blend of melancholy and intensity—and the new presentation really shines

like never before

.
Next is Dennis McCarthy's Star Trek: Generations for GNP Crescendo. As with FSM and Kong, GNP previously released the original album presentation of this score (this was back in 1994, concurrent with the film's release). And as with Kong, this presentation includes the complete film score on disc one, and the original album plus bonus tracks on disc two. I did not actually pen the booklet notes for this release—that was done by Lukas Kendall and Jeff Bond. But I contributed a detailed track-by-track analysis, which can be read for free online at GNP's website.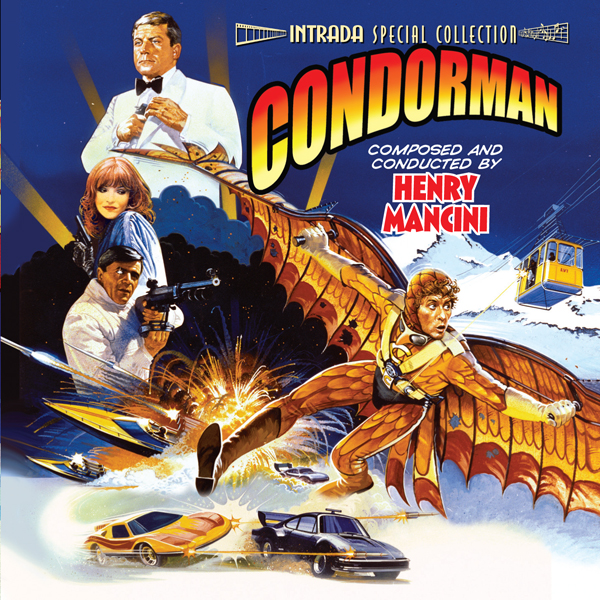 Finally, we have Intrada's world premiere release of Henry Mancini's score for the 1981 superhero/spy spoof Condorman. The film is a live-action Disney picture from their experimental late-seventies/early-eighties period, and over the years it has both taken a critical beating and developed a significant cult following. It had no soundtrack release of any kind back in the day, making it one of the most-requested Mancini scores. The composer's fans will find it was worth the wait

;

i

t's big, romantic, and all kinds of fun.