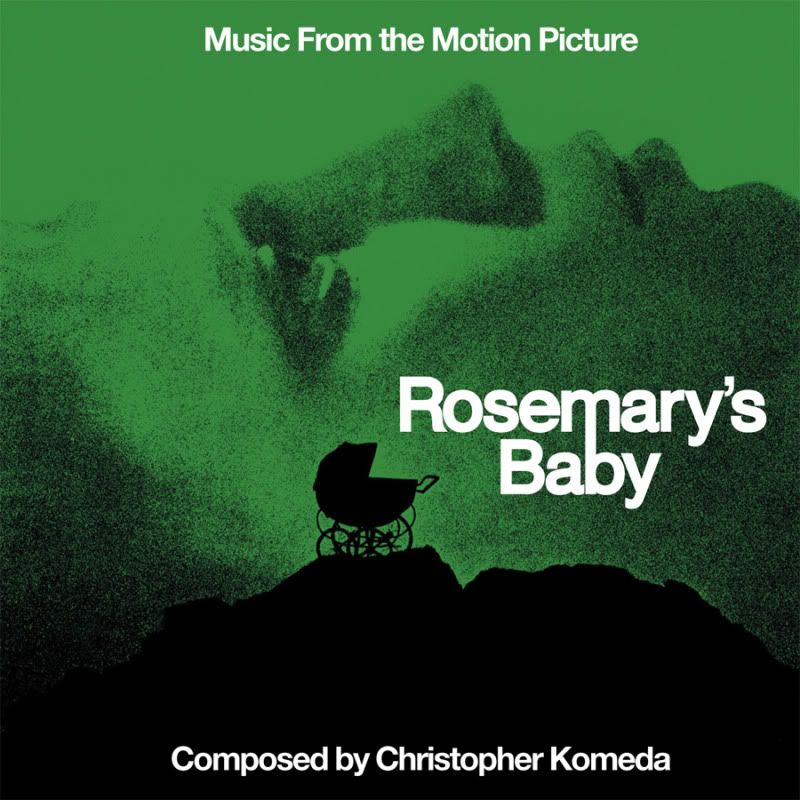 I've been honored to contribute liner notes to two landmark releases this month! The first, which arrived just in time for Mother's Day, is La-La Land Records' definitive release of Krzystof "Christopher" Komeda's score to Roman Polanski's film of
Rosemary's Baby
. It's an iconic horror film, with a stunning jazz-based score. This is the premiere release of the complete film tracks, in addition to the album re-recording and double-sided single. My colleague, the very knowledgeable Scott Bettencourt, wrote about the film production and gave a bio of Komeda, while I wrote about the score's historical importance and did the track-by-track analysis.
The second release, just out this week, is Intrada Records' world-premiere presentation of the
original film tracks
of Henry Mancini's score for Howard Hawks'
Hatari!
. If you aren't immediately familiar with the title, it's best remembered for giving us the iconic tune "Baby Elephant Walk." The 1962 album is an indisputable classic, but it's also a re-recording which emphasizes Mancini's easy listening contributions. As originally written, the score has significantly more depth and variety. This CD is also a milestone in another way: it's the 200th release in Intrada's Special Collection line, and I'm thrilled to have been involved!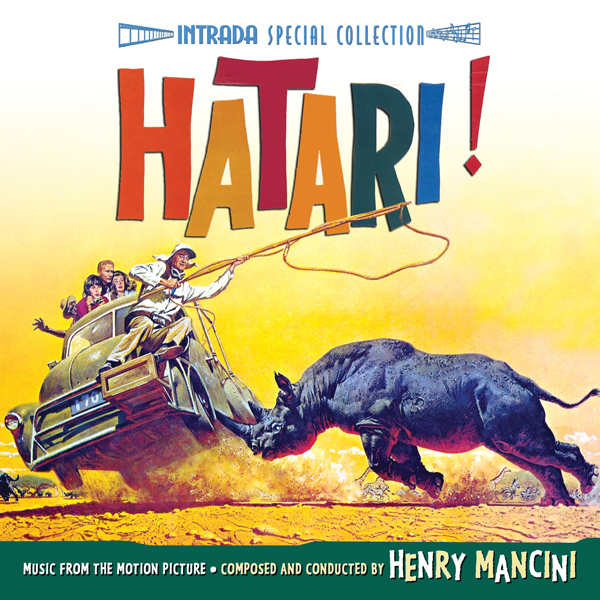 So what do these two releases have in common, other than great music and the involvement of producer extraordinaire Lukas Kendall? Tonally, they couldn't be more different.
Rosemary's Baby
contains some light pieces, but skews dark and disturbing.
Hatari!
balances fun and whimsy with a more serious side, but in a mystical and reflective way. The two scores' main kinship is that they are works by prominent jazz musicians, applying their craft to film in innovative and unconventional ways. I can't recall anyone marrying original jazz and horror quite like Komeda; and Mancini's elegant mood-based approach represented a significant shift away from the traditional Hollywood sound for adventure pictures. (Hawks fired Dmitri Tiomkin from the film for that very reason!)
In summary: two very different scores, sharing a certain artistic significance, and both of them certified classics of their respective genres. It's truly been a great month for soundtrack fans! (Also be sure to check out
Hatari
's companion release from Intrada: Henry Mancini's dramatic score for
Charade
, also a world premiere of original film tracks!)